About Lattice Insights
At Lattice Insights, we want to help you enable your development using Lattice technology.
From foundational knowledge to advanced expertise, we'll equip you throughout your FPGA journey with holistic trainings developed with genuine understanding of your needs and the industry's latest advances. Maximize your FPGA experience with training content created by engineers, technical trainers and technology specialists.
We believe that Lattice technology is only meaningful when utilized for your solutions.
Be empowered with Lattice Insights!
About Lattice Semiconductor
Lattice Semiconductor (NASDAQ: LSCC) is the industry leader in low power design.
From the Edge to the Cloud, we solve problems across the network within an array of diverse markets: communications, industrial, automotive, consumer, and more.
With ongoing developments in technology, long-standing partnerships, and commitment to world-class support, we are prepared to help you innovate a smart, secure and connected world.
Visit us at www.latticesemi.com.
Locations
Oregon – Corporate Headquarters
The Portland metro area, the "City of Roses", is home to over 1.9 million people and is one of the fastest growing cities in the United States. It is located just an hour from the beautiful Oregon coast and picturesque Cascade ski resorts.
5555 NE Moore Ct, Hillsboro, OR 97124
Tel: (503) 268-8000
Fax: (503) 268-8169
Shanghai – Development Center
Serving as the largest base of Chinese industrial technology, the important seaport and China's largest commercial and financial center, Shanghai draws the attention of the whole world.
Building 17, No. 1036 Tianlin Road Minhang District, Shanghai, 200233 China
Tel: +86 21 61265126
Fax: +86 21 52989890
Manila – Operations Center
With its protected harbor, Manila serves as the main seaport of the Philippines, as the Port of Manila is one of the busiest in the world. Diverse manufacturers produce a wide variety of products such as electronic goods, textiles, and clothing.
11/F Aeon Centre, Lot 2-3 Blk 45 Filinvest Ctr.
Alabang Zapote Road cor. Northbridgeway
Muntinlupa City 1780 Philippines
Tel: +63 2 77176600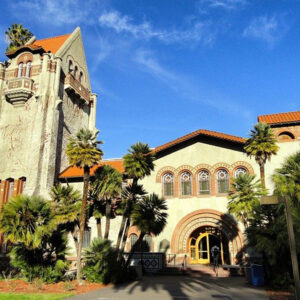 Silicon Valley – Development Center
Known as the "Capital of Silicon Valley", San Jose is California's oldest civil settlement. Historic and high-tech, San Jose offers many interesting activities; world-class cultural arts, professional sports, theme parks, wineries, parks and gardens.
2115 O'Nel Drive, San Jose, CA 95131
Tel: (408) 826-6000
Fax: (408) 826-6034
Singapore – Operations Center
Singapore has the full value chain of semiconductor activities including 40 integrated circuit design houses, 14 silicon wafer fabrication plants and 20 outsourced assembly and test facilities.
101 Thomson Road, United Square #07-02, Singapore 307591
Tel: 011-65-6631-2000
Fax: 011-65-6481-4377
Montreal – Mirametrix
Located in Quebec province, Montreal is a hub for artificial intelligence (AI) innovation set within a historic, island-based cityscape and is home to a rich set of cultures and traditions.
460 Sainte-Catherine St. W., Suite 700, Montreal, Quebec, Canada H3B 1A7
Tel: +1 438-383-9111
Start your FPGA Journey today
Your path to full-fledged FPGA expertise begins here. Sign up today to unlock specialized learning plans, comprehensive training courses, and much more!
SIGN UP