FPGA: Architecture – Memory Overview
Basic.
9mins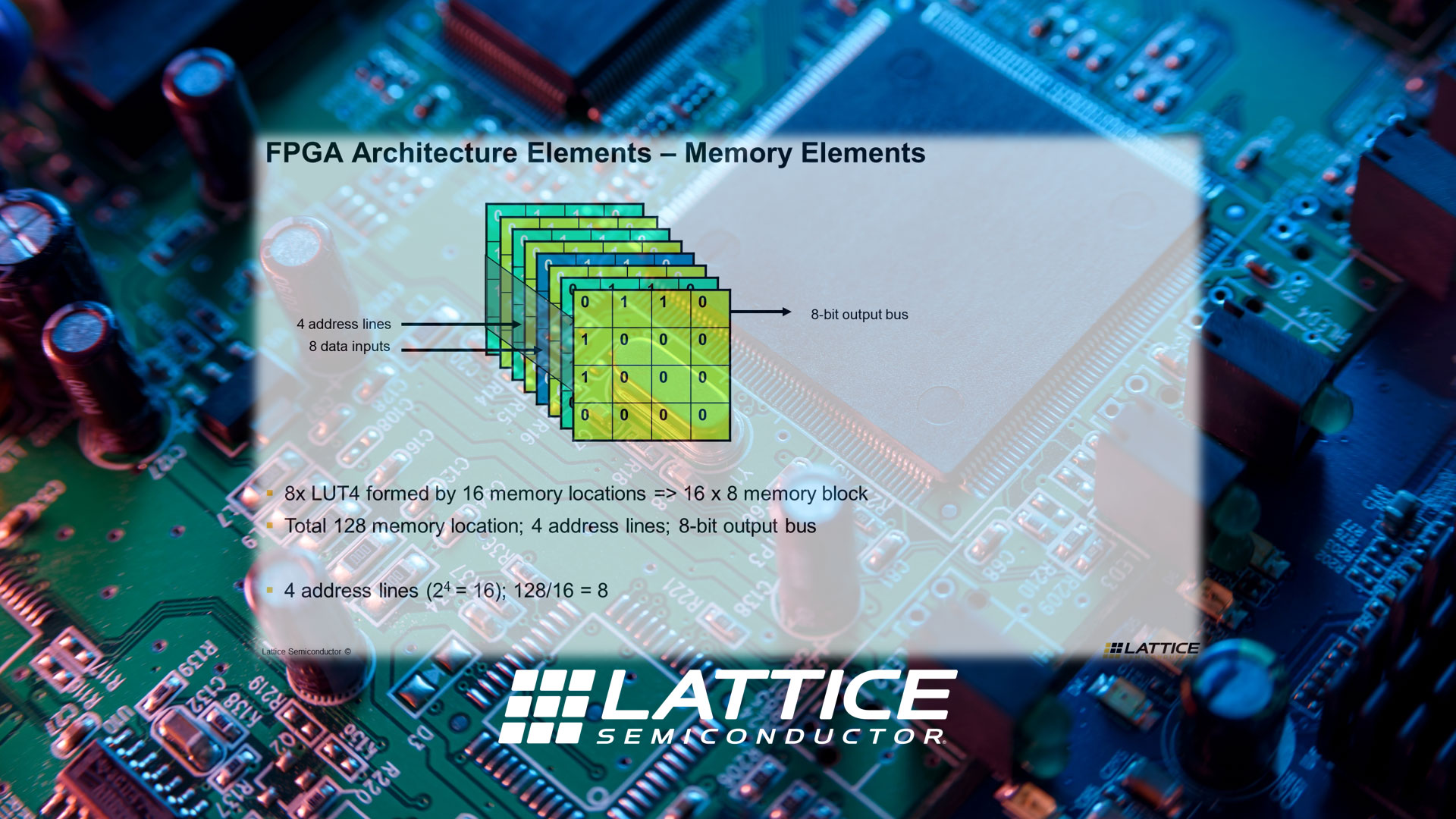 Module Description
Discover all the memory elements on Lattice FPGAs and their supported features. This includes the distributed memory elements, and the sysMEM memory blocks, also known as the Embedded Block RAMs (EBR).
If you wish to access this module, please purchase the course here.
Back to Course