CrossLink-NX: Architecture – Configuration, JTAG Boundary Scan, SEU Handling
Intermediate.
6mins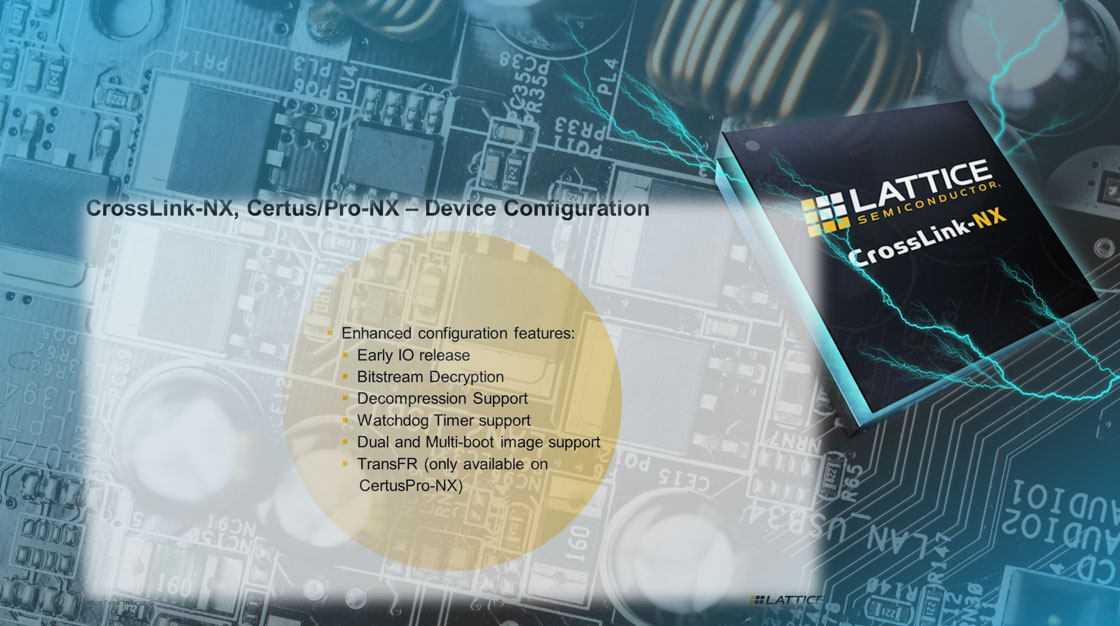 Module Description
Learn about the various configuration related features, including JTAG boundary scan testability, features & support during device configuration, and Single-Event Upset (SEU) handling. The features covered here apply to the Lattice CrossLink-NX, Certus-NX and CertusPro-NX devices.
If you wish to access this module, please purchase the course here.
Back to Course